Restrict Access to Windows Desktops with Deskman
Protect workstations the way you need, reducing support and security issues.
Apply restrictions locally and over your network, privately.
Deskman greatly simplifies everything around desktop security management.
Download
Deskman provides you with powerful restrictions, developed by our team, based on customer feedback.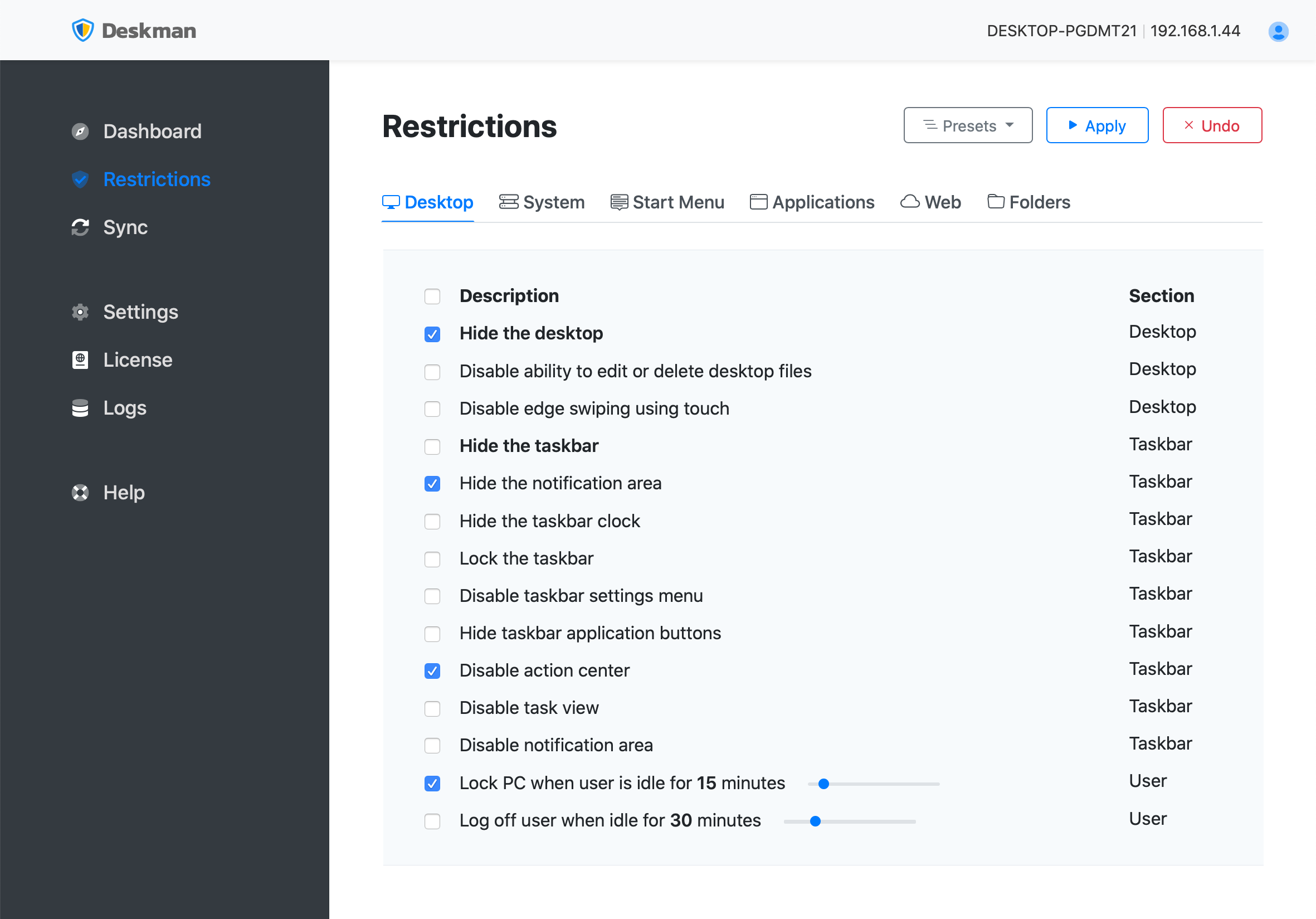 Access Control
Apply restrictive policies, block access to desktop components, disable system keys, stop unwanted applications, filter websites, block access to folders and much more.
Custom Start Menu
Build a secure Start Menu, with only a selected number of commands, easily. A convenient and safe way to provide access to critical applications.
For Administrators
Deskman is powerful enough and is also very easy to use and fast to deploy, with a modern UI for desktop and mobile.
Check the list of features
"Excellent customer service"
"The solution is extremely elegant"
"Thank you for the excellent support!"
Deskman
Copyright ©2000-2022 Anfibia Software. All rights reserved.